Having learned that playing Argentina lower leagues in Football Manager 2019 might be a bad idea, I decide to start another game… And hopefully, this time it should not involve complicated mods, or too many mods.
I first considered Algeria, a country that speaks Arabic, Berber and French, which is a very interesting mix considering the in-game language mechanics. However, I decided against it because the game by default offers very little in Africa, as only one country (South Africa) is included by default. I will have to include lots of African databases. And no, I don't want to debug wild databases this time.
Then I considered Spain, which has an interesting mechanism in that B teams are allowed to play in regular leagues. However, I also decided against it because the Spanish league is so successful. After a successful game in Bundesliga I want to play in a slightly weaker league.
The B team thing leads to another place, Russia.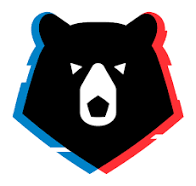 And, looking at the bear logo of the Russian league, I know what team I am going to pick.Read more"Football Manager 2019: Setup for a second game"