Quick summary: club won the title of its league and is unbeaten in the promotion playoff, but mysteriously fails to promote.
Transfers
Natteb, van Dee, van der Gen and Piereij are unfortunately signed by other clubs.
The replacement center back is Daniël van Duijn.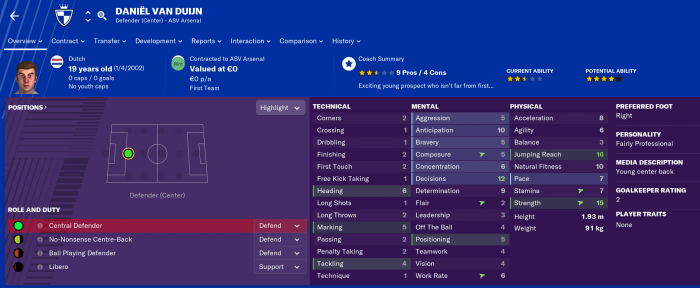 For the right back position, my new signing to cover it is Ton Kersten.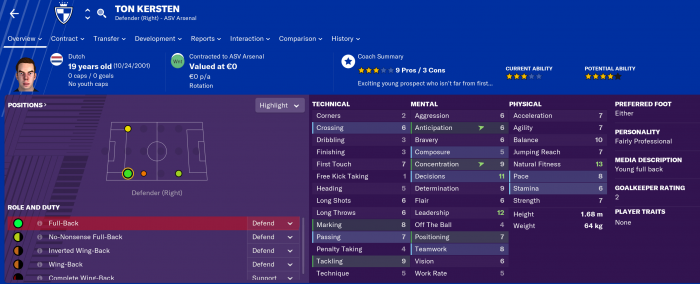 The departure of van der Gen leaves a spot that is now settled by Rini Jörns, my second striker in Season 1. I did not write about him because he was seen as not required, but it turned out he progressed enough to be useful again.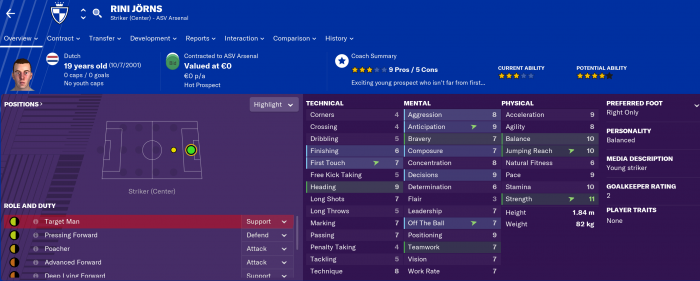 Another possible candidate for the forward position is another S1 youth team production, Yannick Overtoom.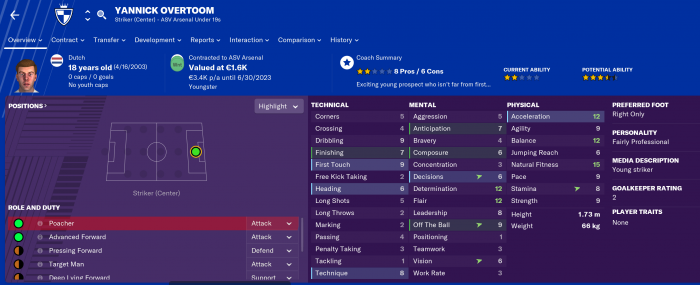 Another important addition was Thomas Jacobs, the defensive central midfielder. As you might see, I lost him again at the beginning of Season 4, but that's another story.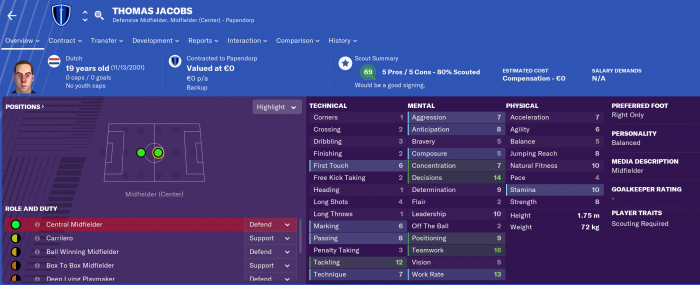 Overall, the quality of the squad has probably not grown greatly but I have a greater number of fairly professional players.
Over most time of the season, I had two social groups: an older, more influential, balanced social group, and a younger, less experienced professional social group. I thought about something akin to a coup: to entrust the the more professional youngsters more, and generally just remove the influential casual guys. However, as I only had that idea during the middle of Season 3, I did nothing but I might do something about it in the next season.
Youth Intake
The best personality is only one guy. Better than the last year, but still not much.
Anyway, Edwin Zwiers might be useful in the coming years. Especially if I go on with the planned locker room coup.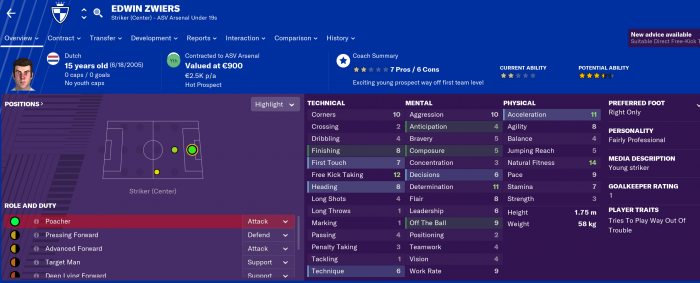 Matches
We won the first place with one match to go.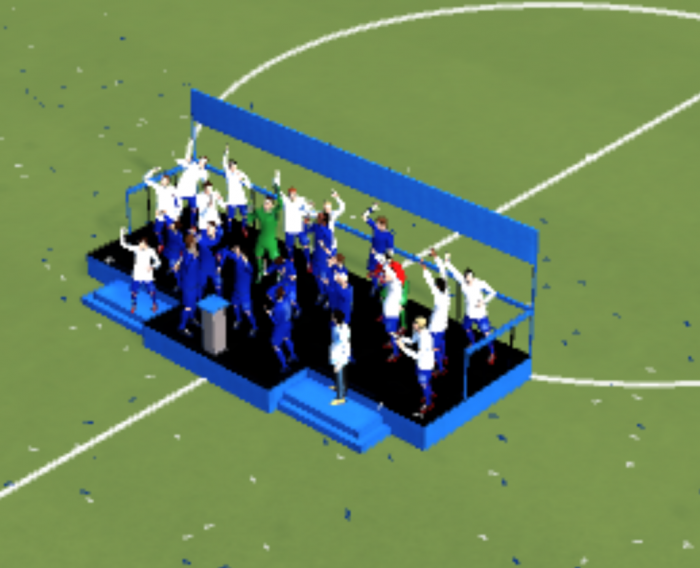 And I entered the semifinal… I thought 6:3 on aggravate should allow me to enter the final. But alas, nothing happened after me winning that match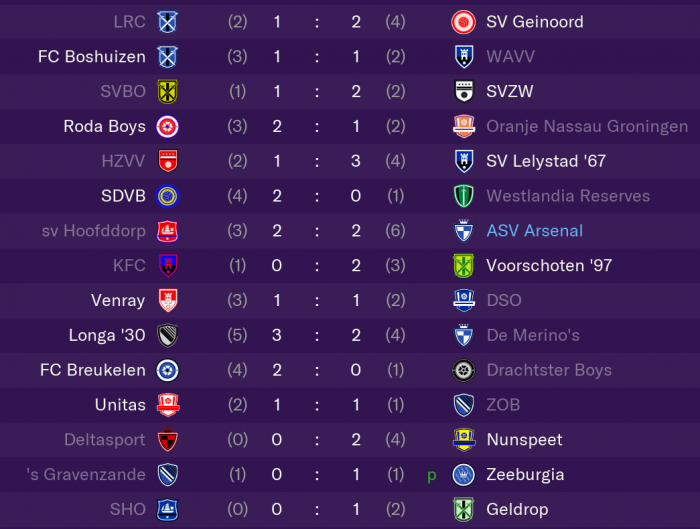 The following is the list of matches for the promotion finals: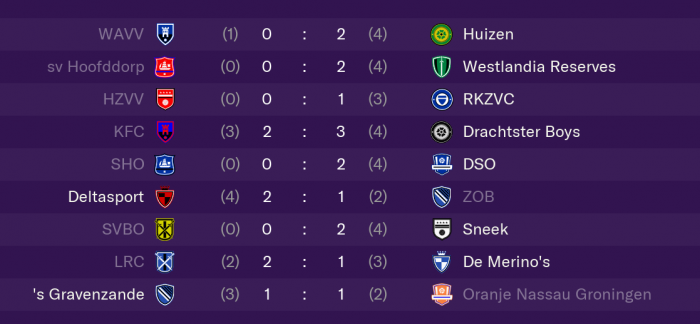 Are only the losing sides included? It might be a bug then. Alas, custom databases.
Players
The seasonal XI looks like this: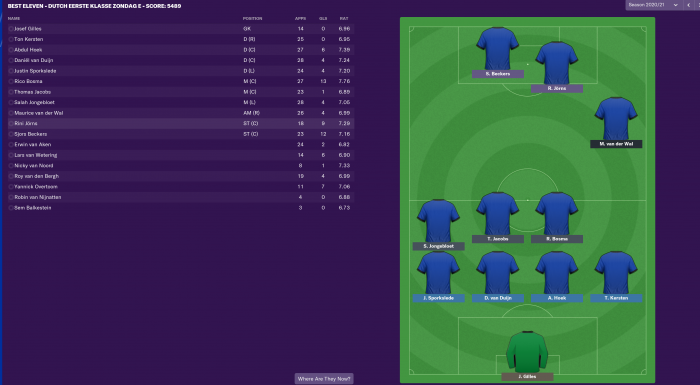 Rico Bosma is the best performer, and the top scorer which is a bit ridiculous for a midfielder. But considering that he would have been a low level legend, it might be not that surprising:

Miscellaneous stuff
If I cannot find some way to work around the promotion bug I might as well abandon this game. So sad.
For the time being, however, things remain positive, so I can see I should at least try another season or two.

And, let me end the post with the overall best eleven of the three seasons I have played.